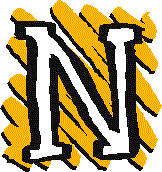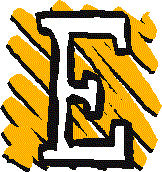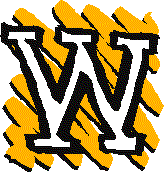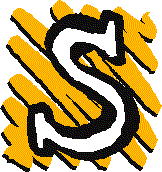 Next meeting, 26 June 2021, noon till 8pm,
Rooms 638/9, KITEC Kowloon Bay


Because Kitek is covered by a Place of Public Entertainment Licence the latest COVID Regulations CAP 599(F) make it a "scheduled premises" that can allow more than 4 people on the premises, subject to the following conditions:


Mask wearing compulsory.
Temperature screening - we can do.
Hand sanitizer - Kitek will provide.
1.5m between "entertainment stations" (our tables.)
Maximum of 4 persons per entertainment station/table.
Maximum 50% room capacity: the rooms are licenced for 35 people each so we can have 35 for the two rooms.
No eating or drinking inside venue.
Maximum capacity will be 35 persons.
Only one game so far scheduled for the day:
| | |
| --- | --- |
| | |
| * | 1/400 Gundam Collection Tactical Combat (Organiser: Lawrence Ho) |
| | Participants: Lawrence Ho, Alex Pao & possibly others (please let Lawrence know if you would like to join the game) |
| * | MMP's King Philip`s War (Organiser: David White) |
| | Participants: David White & Rowan Hunter |
| | |
| * | Samurai Battles (Organiser: Peter Hunt) |
| | Participants: Peter Hunt & Jeff Herbert |
| * | 15mm DBMM (Organiser: Joon Nak Choi) |
| | Participants: Joon Nak Choi & Hermann Ng |
| | |
If you don't have a confirmed game, come along anyway, and a spot will be found for you in whatever is going on. We are currently short of miniatures game organisers, so if you are miniatures wargamers and are looking for a game, try to let Lawrence Ho know what armies you are willing to bring to the meeting in advance and what rules system you want to play so that we can try to let other members of like interest know in advance.
---
Check the following links for the HKSW presence on Facebook and

Board Game Geek

.
---
Saturday 22 May 2021
The Meeting
Danubian Campaign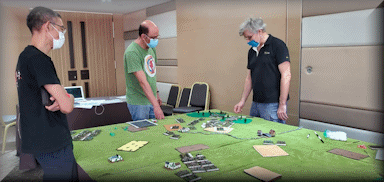 Blucher
Blucher
Star Wars X-Wing
Gundam Collection
The Great Game:
---
39th Annual General Meeting of the HKSW held Saturday 24 April 2021
The 39th Annual General Meeting of The Hong Kong Society of Wargamers was held at KITEC. There were 18 members attending. Due to the Coronavirus, there was no AGM last year and our last AGM was held in August, 2019. Our members passed the following motions:
1. Our Treasurerís report. The present rates of $220 subs and $80 door fee would be retained.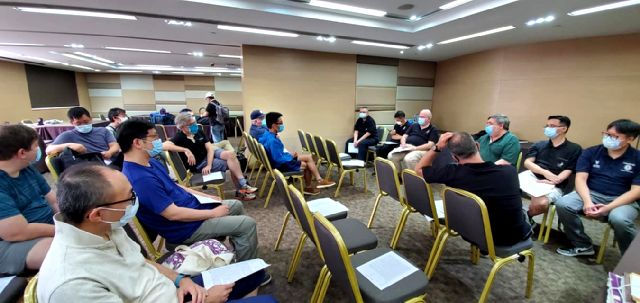 2. Our Committee members were re-elected, but reduced from 9 to 8 as Christopher Chu had passed away last year.
3. To put our resources to better use, if we are expecting less than 12 attendees using 6 tables (6 foot by 5 foot) by the Wednesday of the week of a meeting, then we postpone the two room meeting and book one room instead. Therefore members should book their tables at least 3 days before the meeting. Otherwise, the un-booked tables would be allocated to our members on a first come first served basis at the meeting.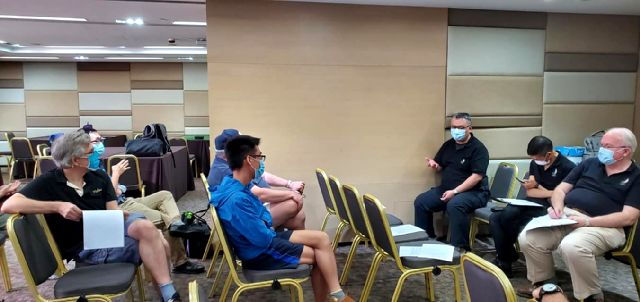 4. We talked about various means of increasing our membership. Our Chairman encouraged each of our members to refer a new member to the Society. The Members Co-ordinator recommended we invite a member to join the Societyís Committee to help the Society to recruit new members so that he can make use of his office and have adequate resources to put forth his suggestions. The Historical Miniature Co-ordinator suggested the Society avoided too great a focus on DBMM and organised more activities in the other areas of wargaming, such as Napoleonics Miniature Wargames, World War 2 Wargames, Star Wars Sci-Fi Miniatures Wargames, Dystopian Wars Naval, etc. By developing these new programmes for our members, those wargamers who played these wargames could join them at our monthly meeting and the Society can increase its membersí base.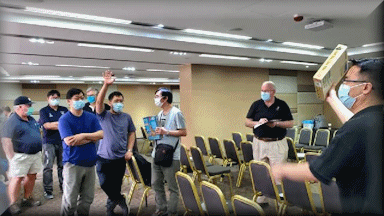 Auction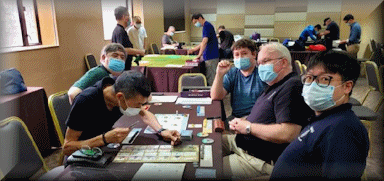 Pax Pamir
DBMM Competition
---
2019
2014
2013
---
After Action Reports from Past Meetings
---
We were in the news again in the now defunct Australian bi-monthly magazine Broadsword, issue 10 of which carried an illustrated in depth introduction to HKSW. They also reprinted a couple of articles from old issues of Despatches. Jeff Herbert and Michael Withington, fame (if not fortune) await you; your articles, respectively, on the "Successors" and "Wargaming Blitzkrieg" were continued in issues 11 and 13.
We also made the press in issue 528 of HK magazine, which ran an article on the offbeat clubs of Hong Kong. We rubbed shoulders with the likes of the Condoms of the Month Club (the mind boggles) and the Hong Kong Laughter Club (if they want a real laugh, they should come along to one of our club meetings). We weren't shed in too bad a light, although needless to say, they got some of the facts wrong. Read the full report here.

As most of you will already know, we made it into the pages of the South China Morning Post. You can read the full article by clicking on the image of the page on the right. Whilst not entirely accurate, it has not done us any disservice, as we have had several approaches by potential members since its publication. We were as a result asked to stage a two-day event at Cyber Port in mid-April 2007. Such is the power of the press . . .
As a consequence, HKSW's first ever war and strategy game show was staged at Cyberport on the weekend of 21/22 April 2007.
Another magazine to feature an article on the HKSW is the Japanese wargaming publication "Command". See what they said here.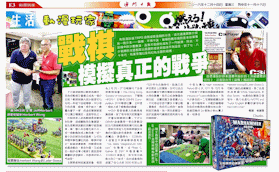 The latest publication with a feature on the HKSW, the "Macao Daily News", wrote about the 2016 HKSW De Bellis Magistrorum Militum (DBMM) competition. The article attempts to introduce miniature wargaming to its readers and explains the misconceptions about wargaming generally held by the public. The report explains that the HKSW is an organisation that promotes wargaming in Hong Kong and, in addition to hosting regular meetings twice per month, holds competitions annually. In Hong Kong, DBMM is the most popular miniature wargame system simulating ancient battles and this year's competition successfully attracted many participating players from overseas, including from Thailand, Taiwan and New Zealand. The link to the article on the Macao Daily News website can be found here.
---
What's New in 2021
If the following pages do not appear to have been updated when viewed, hold the Ctrl key and hit the refresh button, that will ensure the page is loaded from the web site rather than your cache.
the what's new archive