39th Annual General Meeting of the HKSW held Saturday 24 April 2021
The 39th Annual General Meeting of The Hong Kong Society of Wargamers was held at KITEC. There were 18 members attending. Due to the Coronavirus, there was no AGM last year and our last AGM was held in August, 2019. Our members passed the following motions:
1. Our Treasurerís report. The present rates of $220 subs and $80 door fee would be retained.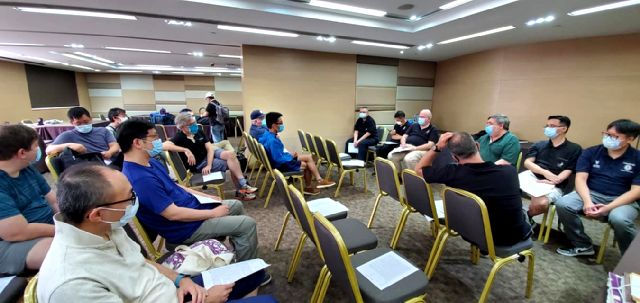 2. Our Committee members were re-elected, but reduced from 9 to 8 as Christopher Chu had passed away last year.
3. To put our resources to better use, if we are expecting less than 12 attendees using 6 tables (6 foot by 5 foot) by the Wednesday of the week of a meeting, then we postpone the two room meeting and book one room instead. Therefore members should book their tables at least 3 days before the meeting. Otherwise, the un-booked tables would be allocated to our members on a first come first served basis at the meeting.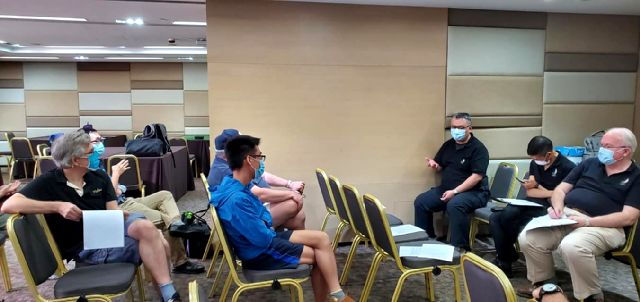 4. We talked about various means of increasing our membership. Our Chairman encouraged each of our members to refer a new member to the Society. The Members Co-ordinator recommended we invite a member to join the Societyís Committee to help the Society to recruit new members so that he can make use of his office and have adequate resources to put forth his suggestions. The Historical Miniature Co-ordinator suggested the Society avoided too great a focus on DBMM and organised more activities in the other areas of wargaming, such as Napoleonics Miniature Wargames, World War 2 Wargames, Star Wars Sci-Fi Miniatures Wargames, Dystopian Wars Naval, etc. By developing these new programmes for our members, those wargamers who played these wargames could join them at our monthly meeting and the Society can increase its membersí base.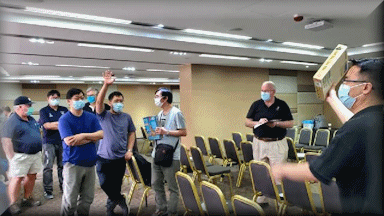 Auction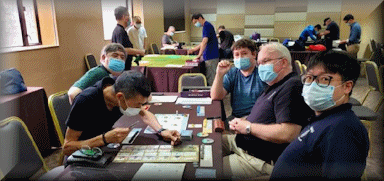 Pax Pamir
DBMM Competition
back to the news page